Happy Halloween!
Instead of haunting my actual, physical house this year, the creepy D'arc family decided to haunt my virtual domain instead. (Because, you know, Covid. 😷)
To go on a virtual escape room-type adventure, accept this invitation from #1 at MUB Headquarters!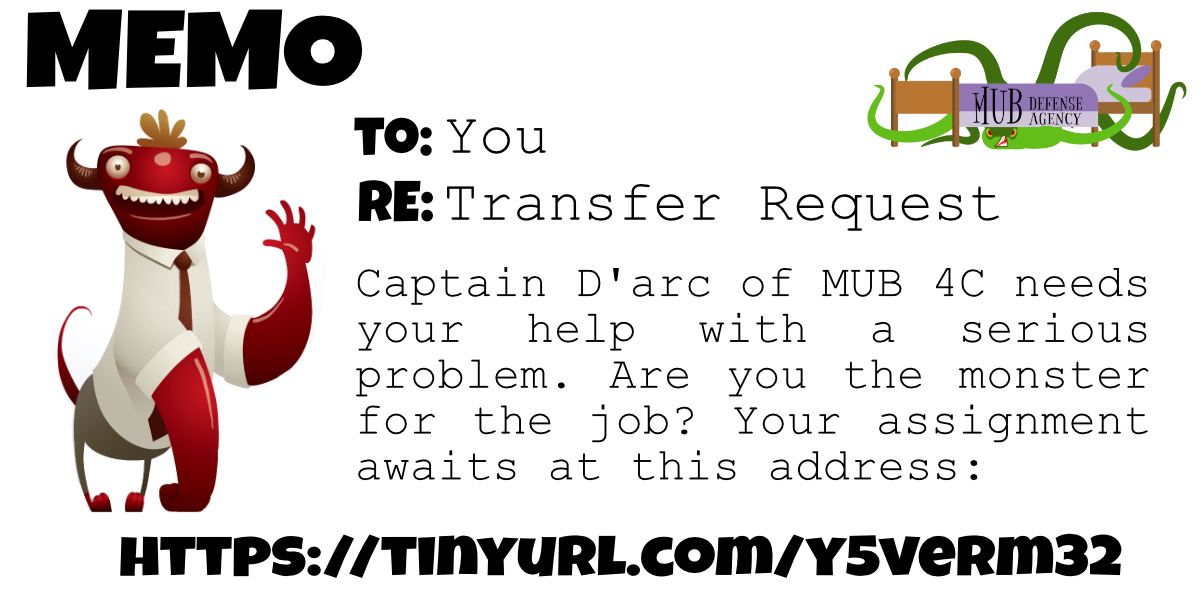 Want to Peruse My Past Haunts?
Here's a list of some of the antics the D'arc family has pulled off in the past. Enjoy Halloween and eat lots of candy for me!