Halloween night brings out the ghoulish side of my home. This month, I'm continuing to feature a new haunt with each post. At the end of today's entry, you'll find a preview for our upcoming 2019 theme. Don't miss out!
One of our most popular haunts was inspired by a book and movie series we all know and love.
Ghoul School
So, you're a young student in need of some training in the magical arts? We have just the spot for you!
We put together this haunt on two different occasions, about ten years apart, so photos are a mixed bag.
Here are some of the classes we've offered over the years:
Creature Studies
Unfortunately, class was cancelled because the Wolf Man bent the bars of his cage and escaped.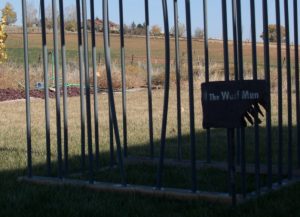 Students must take caution not to be caught by him on the grounds after dark.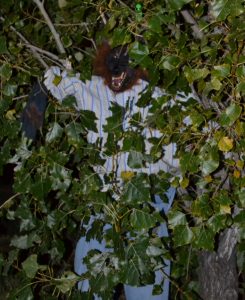 Grave Digging 101
Learn the techniques to properly pillage a grave … Oops. Looks like the teacher is on a lunch break.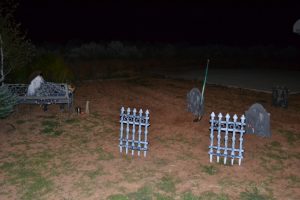 Chowing down on a rat sandwich.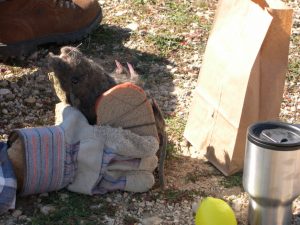 Soothsaying
Learn the right way to channel the spirits through a crystal ball.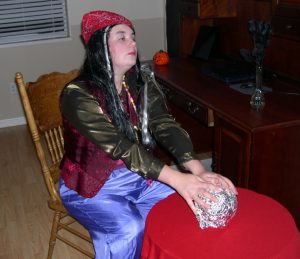 Just don't let these spirits fool you into letting them out of their mirror, or you'll be trapped in their place!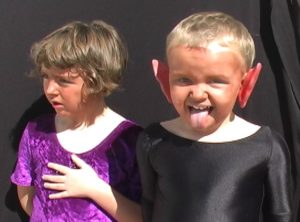 Villainous Technique
This class will teach you how to fool humans into partaking of poisonous substances, like apples and candy houses.
Until the instructor falls victim to her own devices.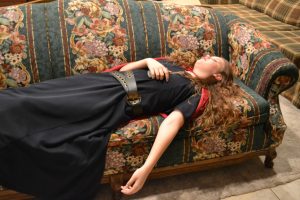 Mad Science
Raise your creation to life.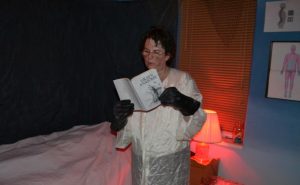 Just don't expect it to desire anything but singing and dancing.
Potion Mixing
You'll have to settle for this witchy teacher's lovely young assistant, as the witch spilled a bucket of water on herself while mopping. We all know how disastrous that can be.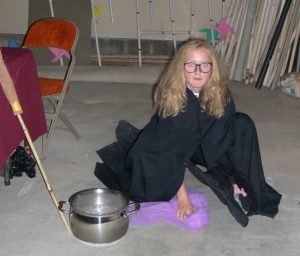 When you've gotten over your shock, feel free to pick your poisons and mix them in little black pots to take home.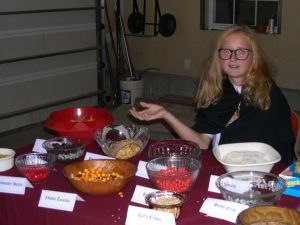 Hey, thanks for reading through until the end! I hope you're enjoying these funny little haunts as much as I enjoy walking down memory lane.
Now, as promised, a preview of what we're up to this year!
She's bad
She's rad
She's the Queen of the (Egyptian) Night!
And Dakota D'arc is after her fabled treasure for his museum.
Come join Dakota on a Halloween adventure Thursday, October 31st from 7-9pm at the D'arc Haunted House!