Next to Christmas, Halloween has always been my favorite holiday, not because I like horror or gory guck or anything like that. But because it gave me the excuse – even after I was a grown-up – to play pretend.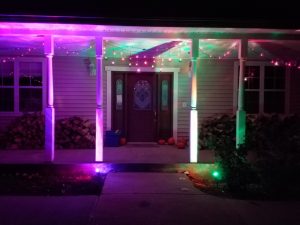 As a teen, my mom helped me put together my first haunted house in our basement, complete with a slide we set up on our long staircase. (Wish I had pictures of it!) After that, I was hooked. I've been morphing my home into a haunted house nearly every year for about 20 years now.
This year's haunt is in the works. I'll give a clue to the theme at the end of this post, so stay tuned!
Every year some ghoulish members of the D'arc family infest my home, manifesting differently each year. I'll feature some highlights here on my blog throughout October of my favorites!
Let's start with the Witch's Emporium.
Are you in need of newt's eyes or a new zoom-broom?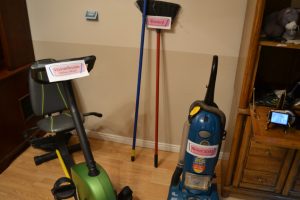 We've got it all, at the Witch's Emporium! Come by and stock up on all your potion needs!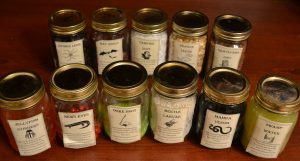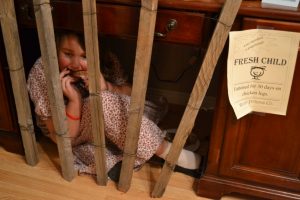 I put this one together 7 years ago while I was going through chemo treatments and had lots of time, but little energy. That meant I did a lot of thinking, so I figured out how to make some fun effects.
This was just a one-room haunt that I set up and then let people browse through as they came by for trick-or-treating.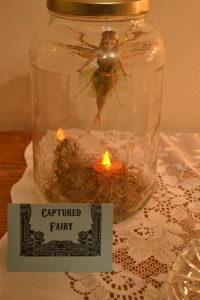 Since I didn't have the energy to host the haunt myself that night, my daughter played the witch's black cat assistant who showed guests all the cool things they could "buy" and gave them free samples of chocolate frogs, crispy rats, and other tasty treats.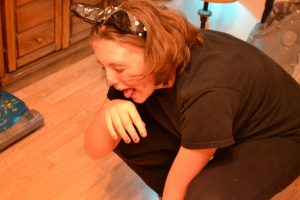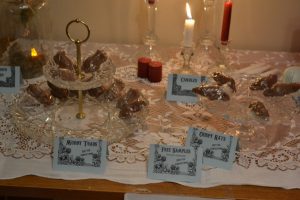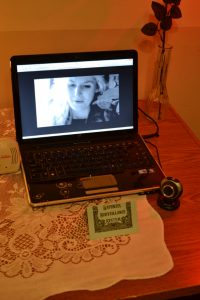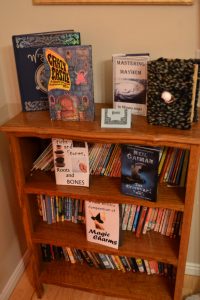 Wondering what we're up to this year? We'll be hunting for lost relics like one of our favorite adventurers! More clues next time. 🎃