This will be my last Halloween post for this year (boo hoo!), since Halloween is TOMORROW!!!!! Yes, folks my almost-most-favoritest day of the year is about to arrive. And this year, we are partying it up with the D'arc family! If you're local, you don't want to miss this year! (Even grown-ups can come. We won't judge. 😉)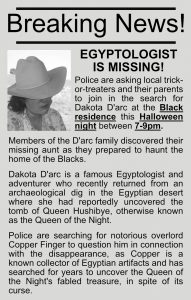 So, to wrap up this month of Halloweens past, I'm featuring two final favorites. We've done lots more, but these are some of the best. First up:
Who You Gonna Call?
How could we profess to be a spook house without featuring these ghost hunters at least once? The year we did this haunt, I was rather obviously pregnant, so I couldn't zip up my ghost buster costume all the way. Ha ha! I just told visitors I needed to lay off the doughnuts. (And I guess I didn't take many pictures, because they were glaringly absent. Hmmm.)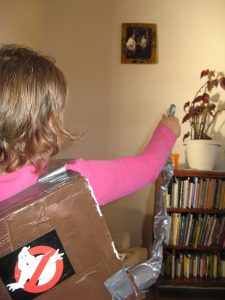 Kids that year got to walk through a house full of spooks and try out their own ghost bustin' guns on all the ghastly ghouls. (Just a little alliteration there for ya'll.) At the end they came face-to-face with Slimer and got a dose of his famous ick.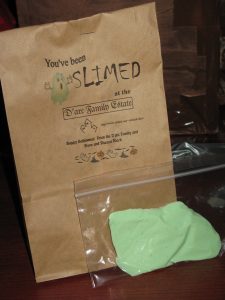 Shifting gears now, one of my all-time favorite haunts was the year I decided to do Alice in Wonderland. It was especially fun because my sister was visiting that year and got in on the act as the Mad Hatter.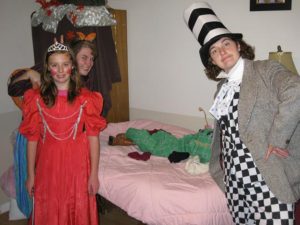 We had visitors hastened through Wonderland by the White Rabbit…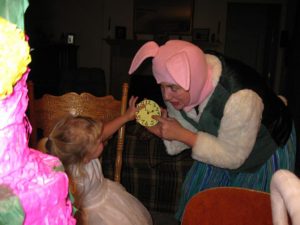 into Tulgey Wood where they met the Cheshire Cat and the Jabberwocky.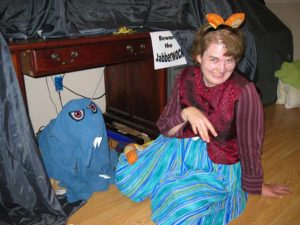 Then the Mad Hatter invited them to tea.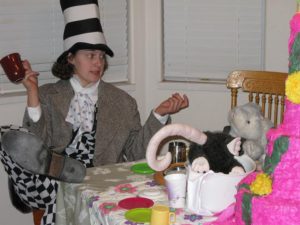 Finally, they encountered the Queen who threw a tizzy fit when the Cheshire Cat teased her and chased visitors back to their cars, yelling "Off with their heads!" It was certainly a mad-cap adventure.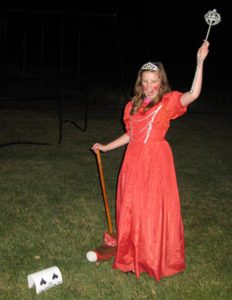 Are you ready for another one? Well, hold onto your makeup, kids, because this year's haunt just might become my new favorite!
Famous Egyptologist and explorer, Dakota D'arc, is missing!
Police suspect the involvement of notorious crime lord, Copper Finger. We need brave volunteers to search Dakota's house for clues to her whereabouts! Are you in?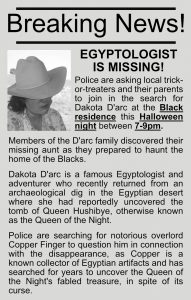 Locals, come to the Black's house tomorrow night between 7-9pm to help us find Dakota D'arc!