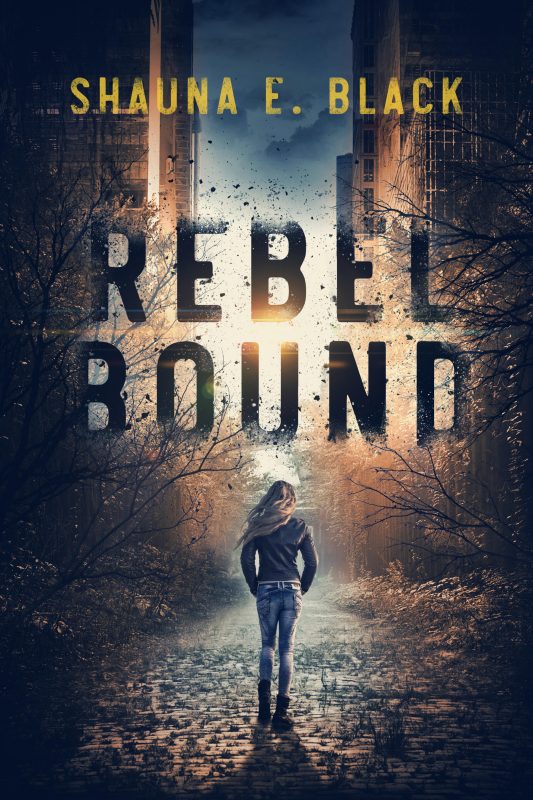 Rebel Bound
$15.00
eBook:
$4.99
Audiobook:
$19.95
ARL Students!
Get 15% off any paperback book in the Rebel series when you buy direct from the author! Use the SIGNED PAPERBACK button below!
It's been 11 years since a nuclear disaster drove much of the population underground, leaving Caelin and her younger sister Mardy topside. When a handsome stranger named Jate saves Caelin's life, he brings the sisters to rebel turf where plans are being hatched to conquer the Undercity. The rebels preach good life for the masses, and it seems Caelin and Mardy have found a safe haven at last.
But as Caelin is drawn deeper into the rebel's inner circle, Jate seems more determined to push her away. When Caelin discovers the harsh price of loyalty, the rebel's dream becomes a nightmare that sends Mardy on a dangerous mission to the Undercity. Caelin must determine who to trust before Mardy and the entire population of the Undercity are wiped out.
Finalist in the 2017 Wishing Shelf and DaVinci Eye Awards, IndieBrag Honoree, and winner of the 2018 LUW Diamond Quill Best Book of the Year!