This post contains affiliate links. If you use them to purchase something, I may earn a small commission at no additional cost to you.
THE POLAR EXPRESS
Suitable for young children – or anyone who's young at heart!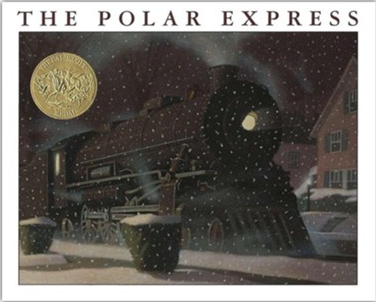 Ever since I worked as a librarian, it's been my tradition to don the conductor's cap at Christmas and invite children to board The Polar Express for story hour and a visit with Santa!
This year, thanks to the pandemic, this tradition is in jeopardy. But that doesn't mean you can't host The Polar Express in your own home!
If you have access to a toy train, you can set it up in a corner of your home, maybe around a miniature village, like I did here: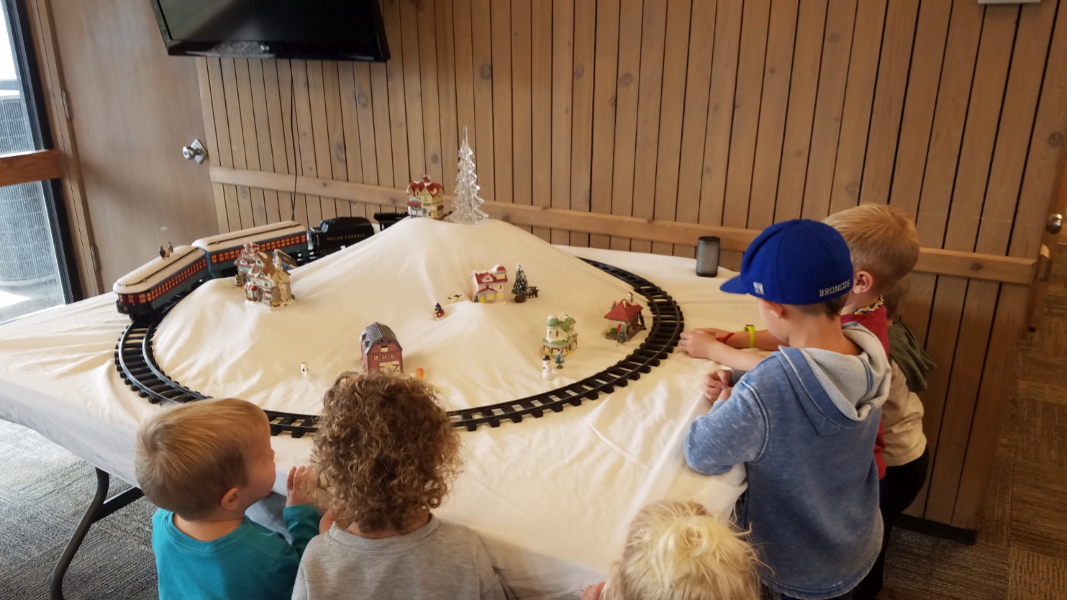 I've found kids are fascinated with trains and will watch it go round and round the track as long as you let them!
Encourage your kids to show up in pajamas for the party, and have cups of rich, hot cocoa ready to serve.
If you want to go over the top, you can dress as the conductor, with a squashed cap, fake mustache, and suit.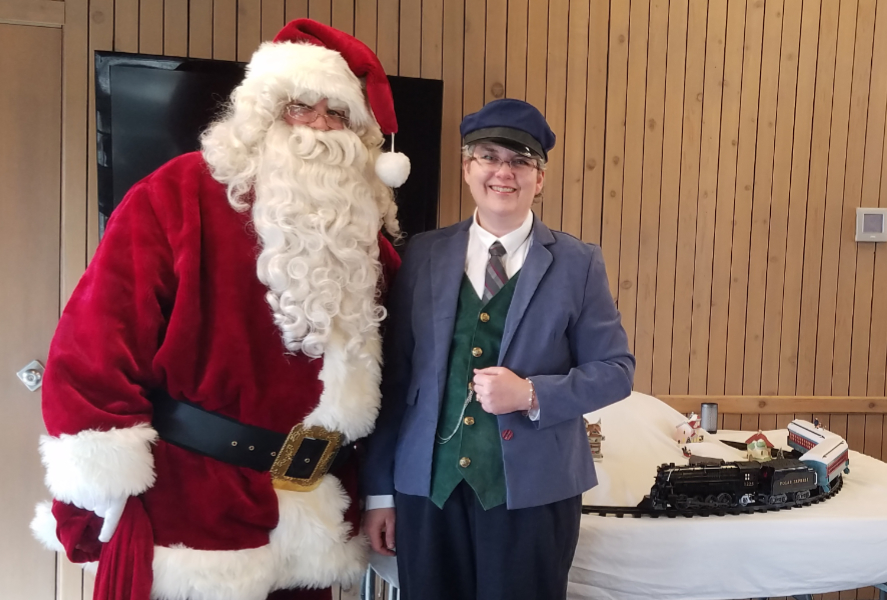 Have some chairs arranged in short rows with an aisle in between to give it a train-like feel and usher guests into their seats for story time. To build excitement, play Polar Express music from the movie through your favorite online music platform.
Read some books aloud about trains, Santa, and Christmas. (See below for ideas.) Finish off with a reading of the book The Polar Express by Chris Van Allsburg. If your kiddos will sit still long enough, you can even watch the movie!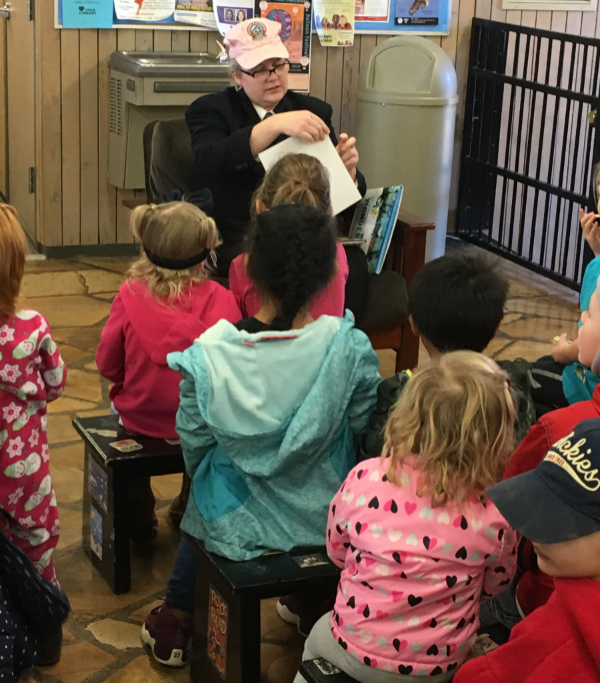 Cap the celebration with a magical visit from Mr. C., if you can schedule the big guy for a quick appearance. 😉 Don't forget to bring him out by singing "Santa Claus is Coming to Town"!
Have gifts of sleigh bells ready for each child, and a wrapped and be-ribboned copy of The Polar Express for them to cherish each Christmas.
Here are some additional story time book ideas that you can pick up at your local library or online at your favorite retailer:
Have you hosted a Polar Express party at your home? Tell me about it in the comments!