Welcome to The Secret Sisters Club Audio Book Tour! Saddle up and get ready for a rollicking ride in this enchanting tale of two scheming country girls who want nothing more than to become sisters.
I was honored to interview the author, Monique Bucheger, about the book and her writing process. Read through her answers, then enter the giveaway below for your chance at some cool prizes!
Twelve-year-old BFF's Ginnie West and Tillie Taylor, want to be sisters. Ginnie's widowed dad plus Tillie's divorced mom could equal a lifetime of round-the-clock girl talk and slumber parties. Too bad Dad vowed to never marry again. 
Ginnie and Tillie come up with the perfect scheme to change his mind: 'Operation Secret Sisters' (aka OSS). After all, if they can't get Dad to move on, Tillie can't move in.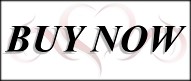 An Interview with Author Monique Bucheger
Growing up, was there a particular book or series you adored?
My favorite books growing up were anything by Beverly Cleary, Judy Blume, Laura Ingalls Wilder and Louisa May Alcott.
What is the first book you read that made you cry?
The first book that I remember making me cry was Bridge to Terabithia.  I was Leslie as a kid, my imagination worked like hers. When she died, I was devastated. It took awhile to comprehend that kids could actually die. That really shocked me.
What's your favorite under-appreciated novel?
 My favorite under appreciated novel is: In The Company of Angels by David Farland. It's an incredible book about pioneers traveling west by foot pushing wooden handcarts that held all of their belongings. The courage, faith, loyalty, perseverance shown is inspiring. It is based on real people in their real journey. It is historical fiction at its finest. You travel with them through their tough times, crying with them through their sorrows, rejoicing with them as tender mercies and miracles happen. People finding strength to persevere against all odds. This book shows humanity at its finest–and occasionally at it's worst, but the unconquerable human spirit wins out in the end–even as the company faces many trials and tribulations. I couldn't put it down–reading consecutively from beginning to end. I love stories of ordinary people doing extraordinary things.