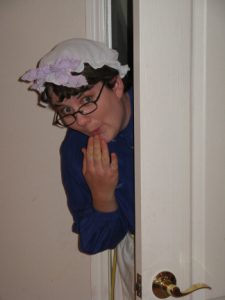 You must think I'm the invisible woman. I haven't been very present online over the last couple of years. Even on Facebook (my personal preference for social media), I just lurk most of the time. So, today I thought I'd shuffle out of my cave for a moment to explain my absence, if nothing else.
Well, first off, let's be clear that I fight an uphill battle whenever I try to be social – even online. It's that whole author-introvert-thing. (Sigh.) But, really, I've been more reticent than I should be. After all, I'm coming up on the two-year anniversary of my last book release. Two, years, people! Some indie authors publish a book a month, and here I sit in the mud.
Somewhat in my defense, I'm not a true-blue indie anymore. I've morphed into the more elusive hybrid author, which means I publish some books on my own, and some books through a traditional publishing house. I know you probably don't care who publishes the books, as long as they keep coming, right? 😉
So in the interest of transparency, I'll dish the dirt on what's been happening since I published Rebel Bound two years ago, and what you can expect from me going forward.
Before 2018, I had a certain yearly rhythm. My husband is a CPA here in the U.S., and I spent the first four months of every year managing his office during tax season. Have I mentioned that I'm multi-task challenged? Well, that's a thing (really!), and I am. So I was never able to do any writing during tax season.
After April 15th, I had about one month when I could outline or write bits of a story until my kids got out of school for the summer. That bomb always hit at the end of May, and then my home life was crazy enough that, again, I was never able to do much writing.
Mid-August, the kids finally got back into school, and my favorite season of the year began. In the fall, it felt like I had oodles of time with the house to myself. So, I crammed outlining, writing, and publishing a book into those four months before Christmas. Usually, I published a book around the end of November, just in time to peddle it at our local holiday fair. In January, the cycle started all over again.
When I published Rebel Bound (in November, 2017), this was my yearly pattern. So, even though I planned to write more books and make it a series, I got waylaid by the typical distractions.
Then the summer of 2018 brought some big changes to my yearly routine, and Rebel Betrayed, the sequel to Rebel Bound, was one of the casualties. (Cue mournful violin.)
In August 2018, to help with the family finances as my oldest daughter moved to college, I applied for a job as a librarian. I wasn't just working tax season anymore. Now I had a year-round job. Remember that whole multi-task-challenged thing? Yeah.
Except there was another monkey wrench thrown into the pudding.
Earlier that summer, as I lurked on Facebook, I came across a notice for a writing contest. A small press in the U.K. had posted a gorgeous cover and asked for authors to submit a book idea to go along with it.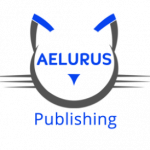 I fell in love with that cover. I just couldn't get it out of my head. It looked made for the steampunk genre, but with a subgenre flavor called dieselpunk, something along the lines of the recent film Mortal Engines and Scott Westerfeld's Leviathan. For those of you unfamiliar with the genre, it has the feel of World War I or II, but in an alternate history or futuristic setting. Think, air ships, and you'll be in the ballpark.
So, I had a steampunk story idea I'd dabbled with a few years before but never finished. With some tweaks, I thought it would fit perfectly.
But I was supposed to be writing that Rebel Bound sequel! I went back and forth on whether to enter the contest or not. In the end, temptation won. I polished up a proposal for my steampunk with the first three chapters written and entered the contest. I didn't really believe, in my heart-of-hearts, that I had any chance of winning.
Until I did.
Just a couple of weeks after starting my new library job, the publisher offered me a contract to write that steampunk book. I was flabbergasted. I did my due diligence, weighed the decision carefully, and decided to go for it.
It took us about a month to work out the contract details before I could tell my boss at the library. She was incredibly understanding. She agreed to reduce my work hours so that I could write The Phantom Nightingale.
For those of you who hung on my promise to finish Rebel Betrayed (if you still remember it, that is), I really owe you an apology. That project got shoved to the back burner. It's still there simmering quietly. I do intend to finish it in 2020; but, you know, promises promises. 😉
The next few months were grueling. Always before, I had no problem writing and publishing a book in the fall months, so I thought I could handle this, easy. I underestimated the challenge of overcoming my multi-task issues.
But it was more than just trying to write, work, and take care of my family. Maybe it was because I felt pressure to step up my quality; or maybe it was the longer length of The Phantom Nightingale; or maybe it was just having someone else set the deadlines, so I felt more responsibility to meet them.
Whatever it was, I spent more total hours writing that book than any I'd written before. But I managed to turn it in—almost—on time. Lucky for me, my publisher loved it!
He promptly sent me a contract to write two more books in the series, which I happily signed. At the beginning of 2019, I quit my job at the library, told my husband I wouldn't be able to help with tax season (he had a replacement for me, don't worry!), and prepared to write The Skyhound Master.
My yearly routine had changed for the better! I'd always wanted to write year round, and now I could!
But then I got really sick. Since going through cancer, I've never had anything get me down for longer than a few days. Through most of February and March, I went through a sinus infection and bronchitis with a constant, migraine-like headache. I really feel empathy now for those who endure chronic pain. It was so hard to function!
After trying several things (including a CT scan that was mercifully clear), my doctor eventually discovered the culprit: one of my medications. Crazy how a little thing like that can cause so much suffering!
Once I stopped taking the medicine (I'm now managing my health with diet and exercise), I got back to normal quickly. But by then, I was dismally behind on my writing schedule for The Skyhound Master!
On top of that, I had more trips scheduled in 2019 than I'd ever crammed into a year before. And then the usual summer bomb struck (ie: kids got out of school). I'd never been able to keep up a strong writing schedule in the summer. How could I finish writing the manuscript by the deadline?
I worried constantly that I would have to ask for an extension from my publisher. He's really patient and kind and would have gladly given me the extra time, but I didn't want to let him down like that.
Since I'm a religious person, I prayed and prayed for help. When the outline of Skyhound took FOREVER to finish, I thought there was no way I would make it.
Let me tell you, though, that prayers are answered. Not always in the way we think they'll be, but in all the ways that count.
I did the actual, prose writing of The Skyhound Master in one month. That's two drafts – the rough draft I never show anybody, and a cleaner draft fit for an editor's eyes – in just four weeks. I've never written that fast before! By the skin of my teeth, I got that book turned in on time.
August was a chance for me to relax and renew, send the kids back to school, and celebrate my 25th wedding anniversary with my husband by going on a trip to England. We even got to meet my publisher and his wife in person. (They're so great! I love them to death!)
Which pretty much brings me to the present. Next week, I start outlining the third book in this series, The Angel Bandit. It's due by the end of December, which would seem to be plenty of time… 😒 Yeah, no. I'm not counting my chickens before they hatch this go around. Who knows what wonky afflictions will come my way in the next three months?
But whatever happens, I've walked the fire twice now, so I have confidence I can deal with it.
Writing this series has been extremely rewarding for me. Not only have I fallen in love with these books, but I've grown as a writer and as a person. I've worked with some pretty amazing and talented people to polish and package the manuscripts, and I believe I've really stepped up my game as a professional author.
Of course, you won't see any of the fruits of my labor until 2020. The first book, The Phantom Nightingale, is scheduled for release at the end of January. The other two books will shortly follow.
So, what's next on the docket after I finish this steampunk series? To be honest, I'm not sure yet. Because I already have a cover being designed for Rebel Betrayed, I think I'll probably finish that one. (Yay for Rebel fans, right?)
Other ideas I'm considering: a magical adventure for younger readers involving toys becoming real, a magic system derived from the curses ancient people wrote on metal plates and rolled up to carry around with them, or a steampunk/ghost series based on Victorian hair jewelry. What do you think I should write? Comment below!