This week and next week, some really awesome bloggers are featuring the new cover of Fury of the Storm Wizard by Melissa Bigney! I absolutely LOVE my new cover design! And I'm so excited to share it with everyone.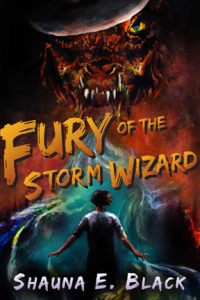 This is a busy marketing time for me, as I'm participating in a couple of other promotional events. I'll write more about those in the next couple of days, so be sure and check back here often.
In the meantime, please visit the blogs below and read all about Fury of the Storm Wizard!
| Date | Blog to Visit |
| --- | --- |
| TUESDAY, May 27 | Monique's Musings |
| WEDNESDAY, May 28 | Literary Time Out |
| THURSDAY, May 29 | Semi Short Chic |
| FRIDAY, May 30 | Living, Writing, Teaching |
| SATURDAY, May 31 | Dr. Ashely Hampton |
| SUNDAY, June 1 | R.L. Drembic |
| MONDAY, June 2 | Written by Mikey |
| TUESDAY, June 3 | Sparkling Pink Bookshelf |
| WEDNESDAY, June 4 | The Pleasure of Reading Today |
| THURSDAY, June 5 | Books to Curl Up With |
| FRIDAY, June 6 | Life as an Author |
| SATURDAY, June 7 | Inside Stone |
| SUNDAY, June 8 | The Zappa Buzz |
| MONDAY, June 9 | Sweet N Sassy Book A Holics |