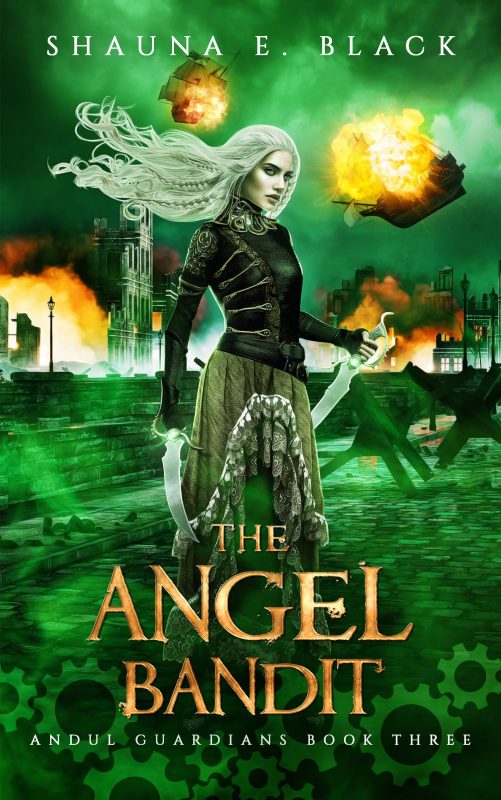 The Angel Bandit
Can Avilene heal the prejudice on both sides before hatred tears the world apart?
Racism against the supernatural Andul reaches fever pitch when a terrorist group targets them, raiding villages and taking hostages. Brayde and Xanthe go undercover in a reckless attempt to stop a lethal weapon designed to utterly destroy millions.
In Tyria, Lorelei stays one step ahead of Avilene with the stolen Carpathia. Avilene must reconcile with the memory of her father before she can discover the truth of her heritage and stop Lorelei from fulfilling the mission she was trained to complete; a mission that will unravel the very fabric of the Universe.
The thrilling conclusion to the Andul Guardians trilogy!