Thunderstruck!
"The author has created a phenomenal new manner of wizardry and mage life." –R.L. Drembic, author of The Knights of the Caers
When Jesse gets struck by lightning following the death of his mother, he's sent on a bronco ride of adventure through a world full of magic and mystery.
---
A Mess of Enchantment
"Boone is a character you can't help but love! He's funny, kind-hearted, mischievous, and hopelessly addicted to ice cream." –Monique Bucheger, bestselling author of The Ginnie West Adventures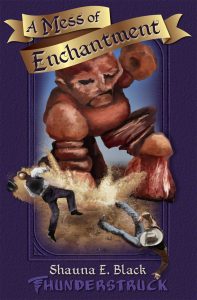 In the cliff dwellings of the Veiled Canyon, where Katsinas teach wizards and dragons how to work magic, a young dragon mage named Boone lands himself in a heap of trouble when his attempts at working a spell go wrong. To keep the mistake hidden from the Katsina, and avoid being expelled, Boone enlists the help of his friend Willard. Together, they travel to the prison cell of a dark wizard to enlist his help in reversing the spell. But dark wizards can't exactly be trusted, and Boone and Willard get into more hot water than they've ever been in before.
Short story eBook available for FREE!
---
Fury of the Storm Wizard
Looking for a fresh start, Pa uproots his family to a Colorado mining town. But there's a storm brewing in Silver Valley. A string of unusual mining accidents has locals whispering of dark magic, and the marshal sent to investigate goes missing. Only Jesse can see the shadow of a dragon hovering around the marshal's teenage assistant, Boone. Looking for help, Boone draws Jesse into a world of magic to stop an evil skinwalker from finding an ancient pot shard hidden somewhere in Silver Valley. A master of disguise, the skinwalker could be anyone. If Boone and Jesse can't find the pot shard first, the skinwalker will bring back a reign of terror to the West!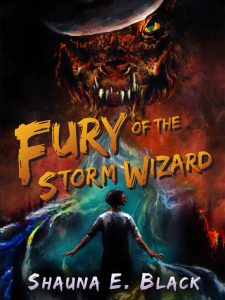 ---